We got back from Orlando late Monday night after our three day vacation at Universal Studios. We had so much fun! Can't wait to tell y'all all about it. I'll try to create a post sometime this week.
I wish we could of had time to have a little vacation from our vacation because after all the walking and rides, my body was desperately begging for a day of Netflix and chill, but that didn't happen. Yesterday I woke up, went to class, went to pick up Kansas from doggy jail (aka-dog boarding), and came home and tried to nap, but my brain was being so active. I didn't feel very rested. Zac texted me and asked how my nap was. My response, "I was at Harry Potter World again. It was great, however my brain was being really active so I didn't feel like I got a lot of sleep. My broom kept doing flips and circles in my dream," I said. Zac responded, "Wow. Lmao. I couldn't sleep either. I felt like I was still on roller coaster rides."
Have you ever had that happen before, where you leave the theme parks but you're body still feels like it's in motion after all the rides?
My first night shift back at work after getting off my sleep schedule this weekend has been rough. I can't wait to crawl in my bed, sleep the day away, and be back at work tonight at 7pm lol.
All the election drama has brought out the crazies lately. Have you seen the footage floating around FB where fights are breaking out at these political conferences across the country. It's so sad. At a time when we should be most united, we're more divided than ever. Makes you wonder what the world will look like for future generations. #spreadlovenothate
And did you catch Leo's Oscars acceptance speech? Kudos to Leo for trying to make a difference. #climatechange #globalwarming #leoforpresident
I still haven't seen the movie he just won an oscar for, have you?
Update: I did see the movie and it was definitely Oscar worthy! Some of the scenes were so intense and had me on the edge of my seat, squirming and feeling so bad for the main character he plays.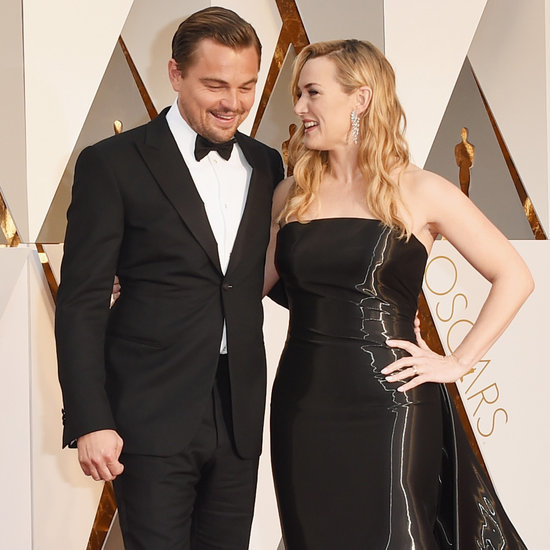 Was the reunion of these two not the icing on the cake?! Forever #jackandrose
Can't get this beat/song out of my head this weekend! The music video is so strange lol. #stuckonreplay #kamikaze
Linking up with: